How to Throw an EPIC Game of Thrones Party
Hold the door!
Game of Thrones is FINALLY back and if you're as excited as I am you are going to want to throw a party. The night is long and I'm sure the first episode back will be full of terrors so lets throw a party even the Lannisters would be proud of.
Let's start with invitations:
These were super easy to make. I downloaded the Game of Thrones font and used old english wording to really set the mood for my guests. I printed this out on regular white printer paper. They have some amazing parchment papers, but I was feeling super crafty that afternoon. After I printed them out, I stained the paper with some coffee. I tried both tea and coffee, but found that coffee gave me the coloring I wanted. Here's an exact tutorial on how to stain. While the paper was wet, I tore the edges. It made it a lot easier for precision. To quickly dry the paper, I stuck it in the oven for a couple of minutes and that seem to darken the edges. When the paper was dry, I rolled it up into a scroll tied it with some twine and put on the seal with real candle wax. It was really fun to use the stamper, but if I were to do it again I would use faux wax seals. It's not only easier for you but also for your guests to open the invitation. Then I stuck a black feather in it so it really felt like it came by raven.
The Feast: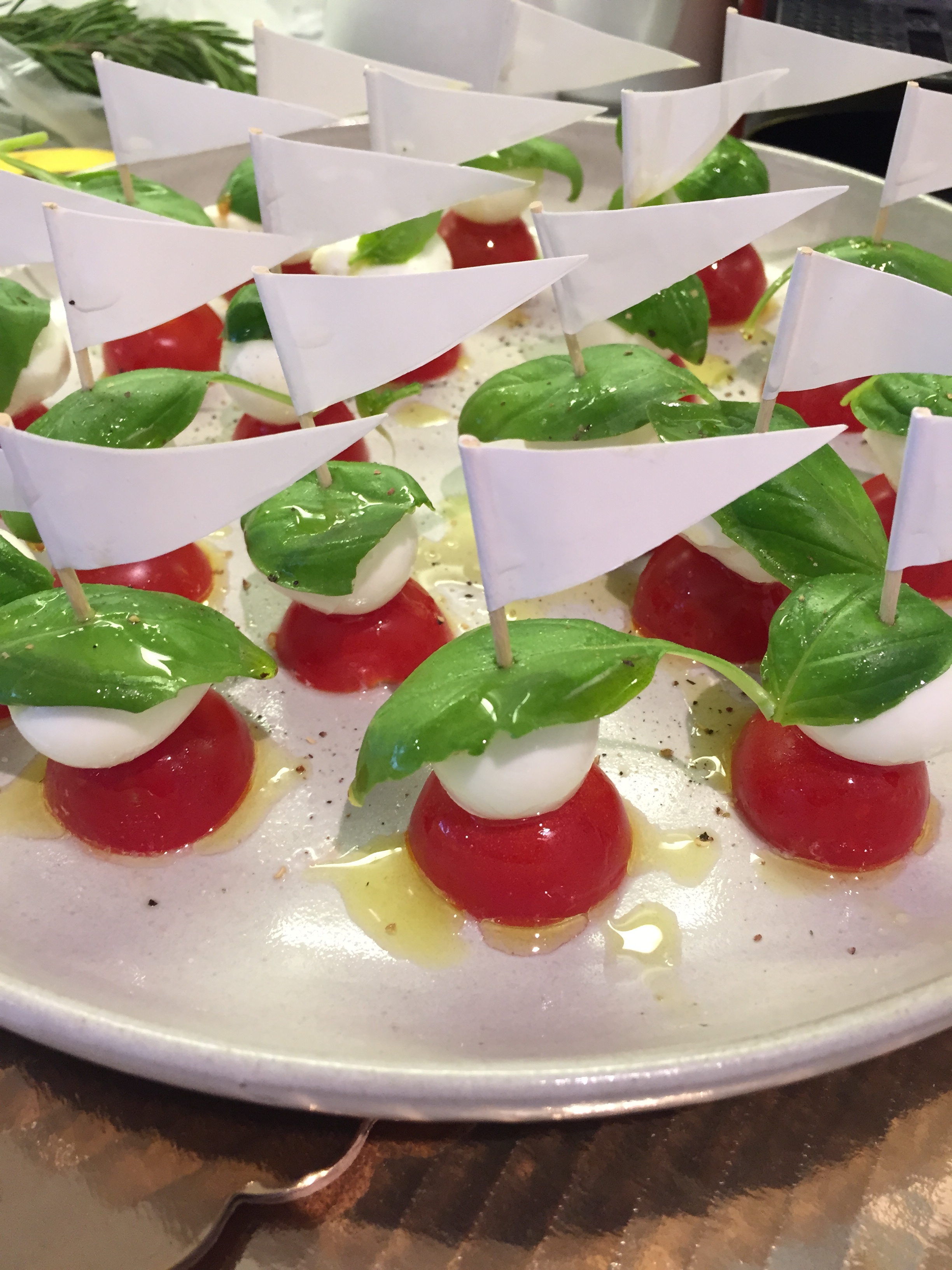 The food display was a big chunk of my decor. I used a lot of wooden cutting boards for the food platters. I also used moss for a table runner, dried wood, candles, and copper bowls. I had a fur rug that I put on a bench with some fake plastic swords I got from amazon. For food, I kept it simple with meats, cheeses, rotisserie chicken, grape leaves, and dried fruit.
Tears of Lys:
Tears of Lys is the poison that killed King Joffrey. I had it for people to take on their way out. To make it look like the real thing, I took purple rock candy and put them in vials. As if you found them in your Maesters quarters. They were quite the hit!
Do you want more Game of Thrones Party inspiration? Check out the collab we did with Glam on Mode: